BioShock Builds: How to build your own desk-sized Pneumo Tube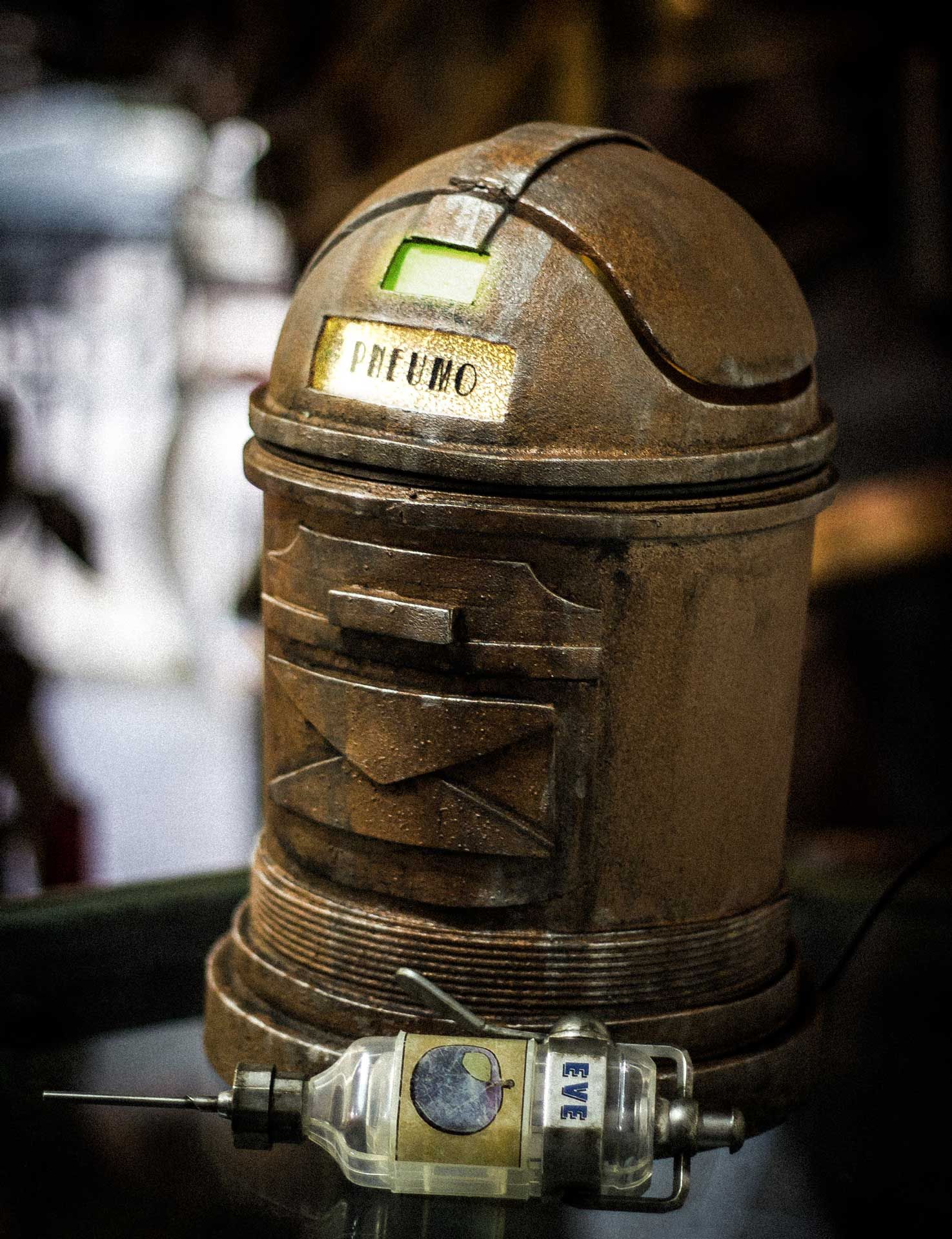 Last year, we created a real-world vigor bottle based off one awesome fan's suggestion. That inspired our resident sculptor and DIY-er, Jason Babler, to kick off 2017 with a new series – "BioShock Builds." Every month, we're spotlighting fan DIY crafts, recipes and all sorts of crazy fan builds inspired by the BioShock series.
TODAY'S PROJECT: The desktop Pneumo Tube.
A Pneumo…what?
You'll find Pneumo Tubes scattered throughout the ruins of Rapture. When created, they were an integral part of Jet-Postal's mailing system, used to deliver small packages to different parts of the underwater city. Ryan Industries finished installing the system in 1956 - on the 10th anniversary of the founding of Rapture. And now, you can have a pneumo tube of your own.
Granted, we haven't quite figured out how to properly miniaturize the pneumatic delivery system, but Jason still cooked up a pretty cool prop for your desk.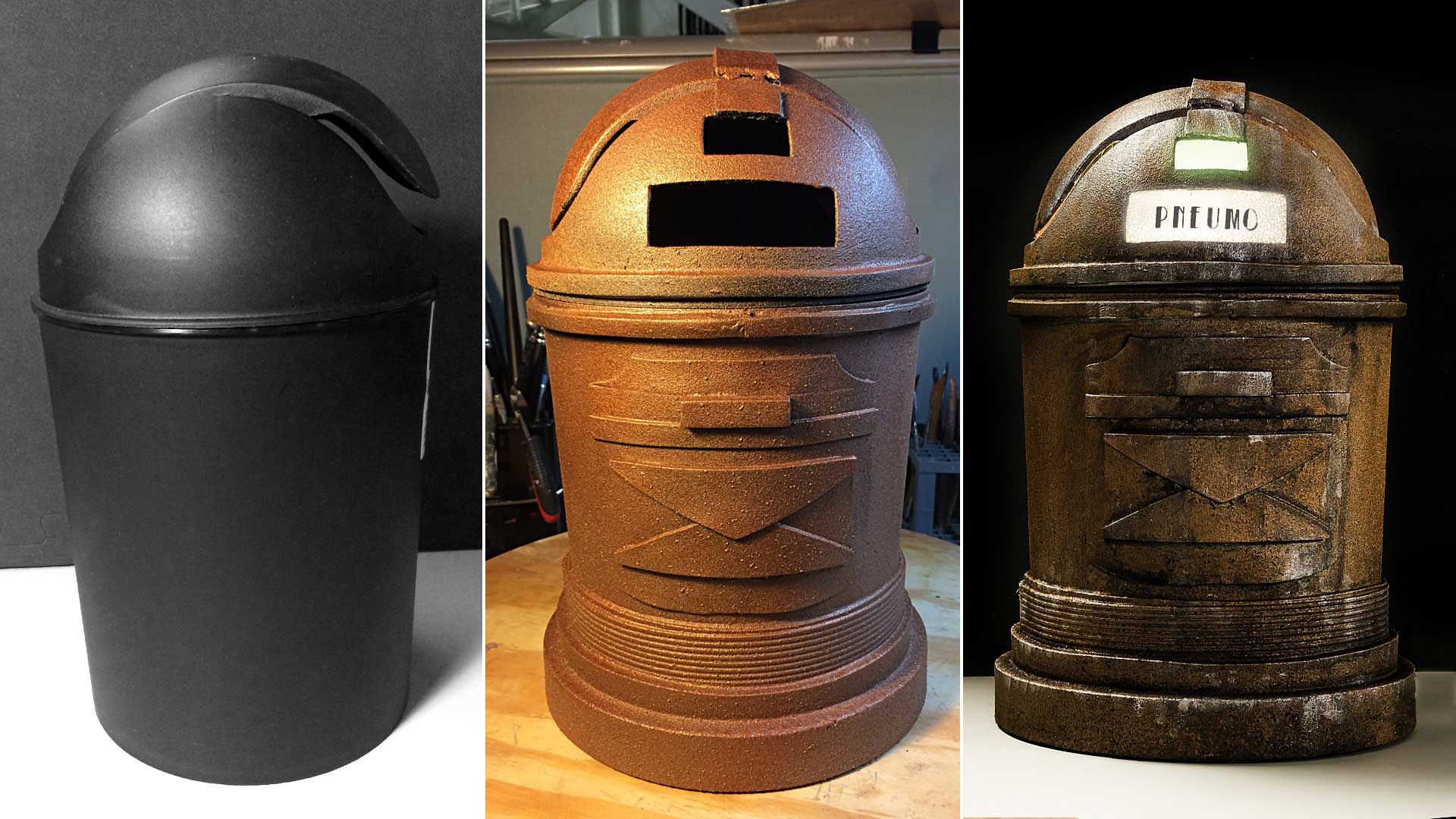 WHAT YOU'LL NEED TO GET STARTED
Small domed plastic garbage can
Rubber Coating Spraypaint
Coarse textured stone spraypaint
Fine textured stone spraypaint
Hammered copper spraypaint
Clear kitchen adhesive silicon caulk
Black acrylic paint for a wash
Silver Metallic hobby paint
Hot glue gun or super glue
Various styrene pieces
Thin craft foam sheets
1-2 thick EVA foam mats
Lighting kit
I wanted a small form factor for this project, and I discovered these little domed plastic garbage cans for cheap and they with the work desk dimensions I was looking for! For this project, I retained the swinging lid, but if you wanted to make this into, say, a bank or cookie jar, you could use a body filler and seal up the thick gaps.
I used a few pieces of styrene, thick EVA foam mats (the material of choice for most cosplayers) and thinner craft foam sheets found at craft stores to detail the tube. You can use super glue, but I like hot glue when I use foam. To seal up gaps, I use clear kitchen adhesive silicon caulk, which can even take a bit of sanding.
I cut out the thicker pieces of foam for the base, actually doubling it up for the base ring. For the envelope-door, I just cut out the shapes of the thinner, craft foam and hot glued it down, and sealed gaps with the silicone caulking.
The corrugated ring is actually one piece of corrugated hobby styrene, which saved me a few hours instead of trying to score perfect lines in thin foam. I just cut to size and superglued it down. If you don't have styrene, take your time and cut out thin slices off a large sheet of styrene (just buy a big plastic For Sale sign at a hardware store).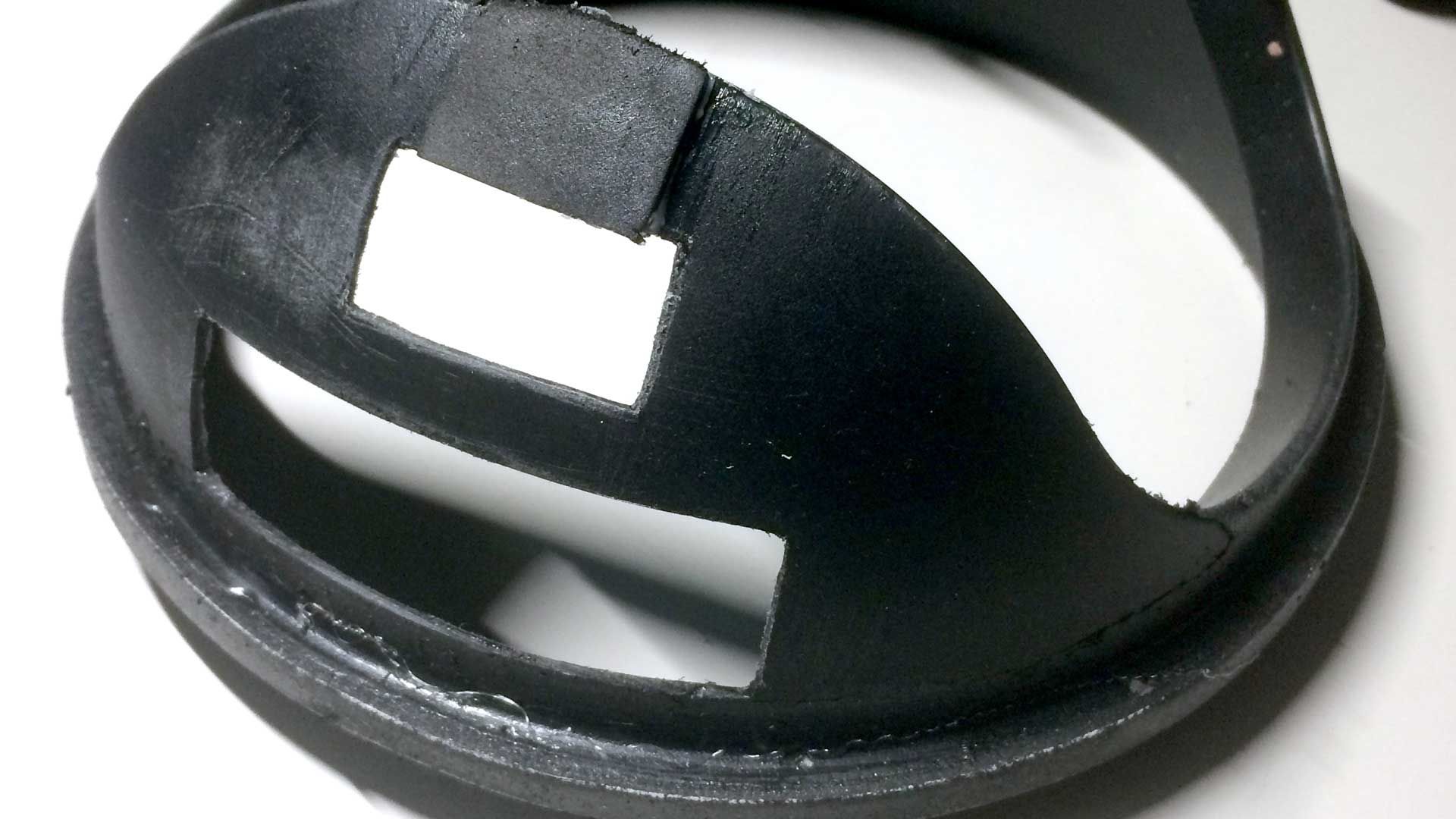 Next up, I used my rotary tool and cut out two shapes, one for the white frosted "Pneumo" panel, and one directly above it for the small greenish-hued panel that lights up from the model. I hot glued them in place on the inside of the top.
I had access to a vinyl cutter, so I printed out the words on the printer, but you can achieve the same result with printing the words out at the right size, and using a waterbased glue and finisher, just adhere the words on a piece of frosted plastic. For the green panel, I ended up using the frosted styrene, but you could also use a piece of plastic milk gallon, painted with semi-transparent green paint from the hardware store.
To seal and get the desired weathering I wanted, I had to apply the paint in a specific order:
Spray three layers of rubber coating spraypaint (any color) to seal in the pores of the foam.
Spray "course stone" textured spray paint along the bottom of the piece. I wanted a Pneumo Tube that had been neglected during the fall of Rapture… pitted and splattered with debris. This spray paint does exactly that.
Spray the entire piece from top to bottom with a fine-textured stone paint (color doesn't matter). This brings a smaller, more subtle pitted texture to the entire piece.
To tie it all together, I used a hammered spray paint over the entire piece.
To get the dirty, grungy weathering, I watered down black acrylic paint, and made a wash with it. Painting over the entire piece and blotting it with a paper towel left the paint in crevices.
I used a silver metallic paint and dry brushed some various edges for that worn look.
The final touch was putting in an inexpensive LED light inside the can, and drilled a hole in the bottom to run the cord out in the back.
Astute fans may notice I did not build the handle and pipe that comes out the side. A trip to your hardware store to pick up some PVC piping, flanges and a red handle would be your best bet.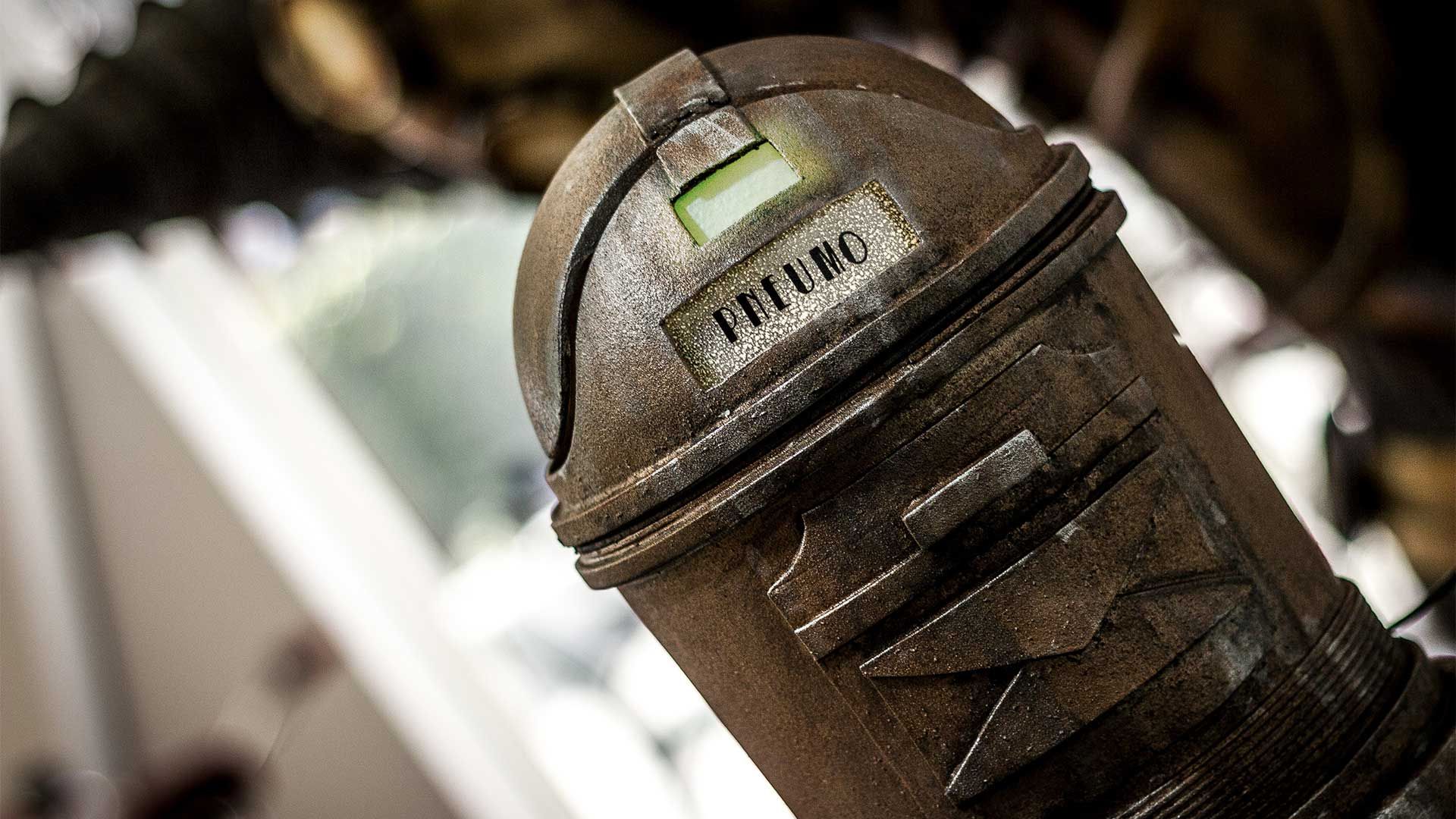 All said and done, this took about a day of build time. But I take my time with painting and adequate drying between coats, so it was closer to 2 days, total.
Hope you liked this build. Did it inspire you to give it a try? Maybe you want to create your own and build in a functioning door! Or maybe there's something else from the BioShock universe that you'd like to bring to life. Let us know what you're working on – or what you'd like to see us do next by stopping by the BioShock Facebook or Twitter pages.
As for Jason, he keeps reaching into the pneumo tube from time to time, hoping Pep Bars magically appear in it.