Carnival Games VR OUT NOW on PS4, HTC Vive. Oculus Rift on 12/6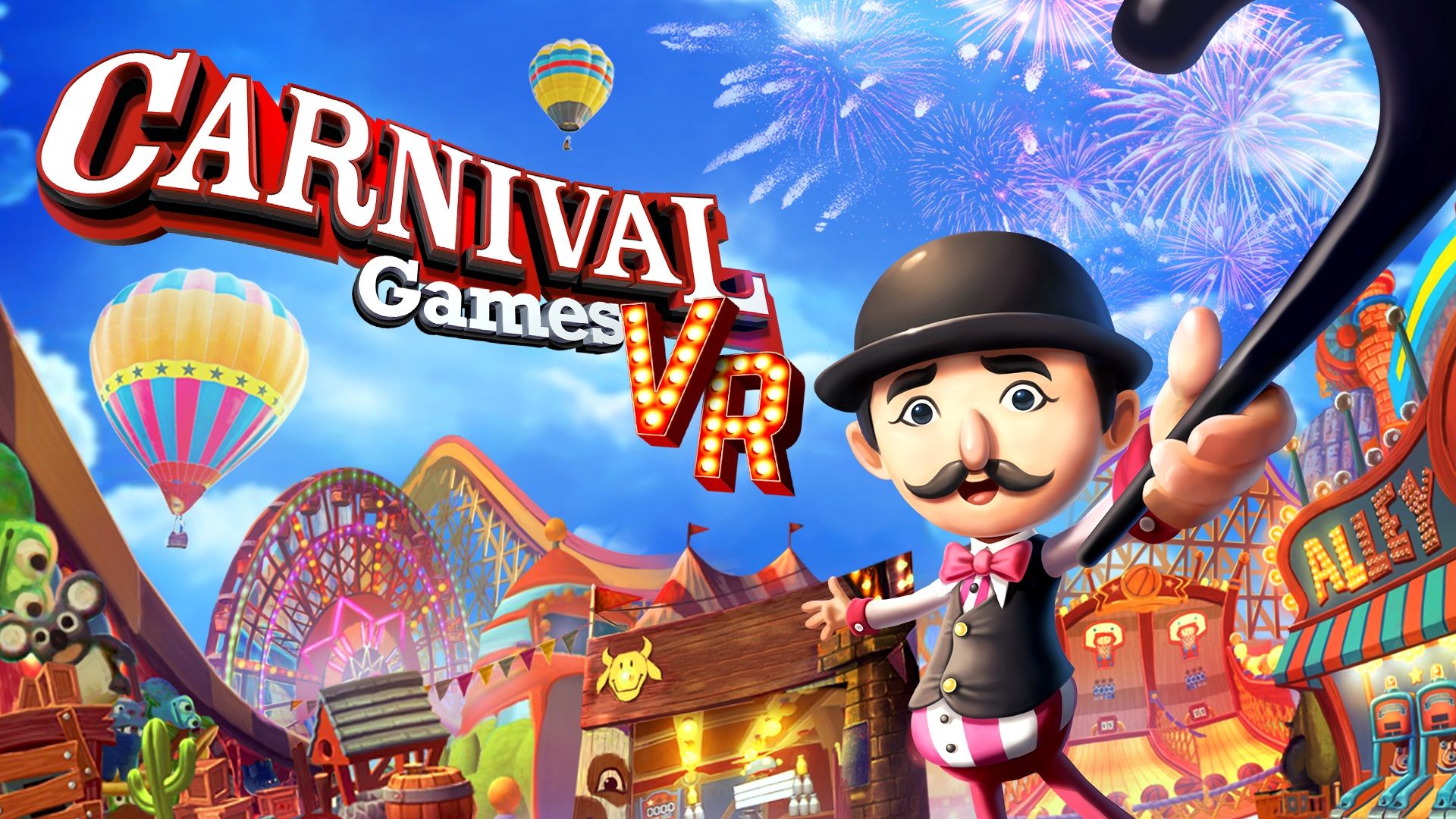 Step right up and welcome to the VR big top! Right now, you can join the carnival on PSVR and HTC Vive. Oculus Rift owners: You'll be able to touch it for yourself on December 6 with Oculus Touch Support.
Here at 2K along with Cat Daddy Games, we created the original Carnival Games years ago and brought the big top experience home. Now, Carnival Games VR takes you right to the middle of the midway with 12 VR games. Strap in and get your virtual hands on modes like Climb Wall, Shooting Gallery and a whole lot more.
Big Top Action!
Carnival Games VR lets you throw, shoot, catch and climb your way through 12 carnival games adapted for a great VR experience. Let's break down the games you'll be able to play solo or with your buddies.
Alley Ball: Roll nine balls down the lane and into the holes at the end of the alley.
Ring Toss: Try to toss five rings onto pegs for points.
Golden Arm: How good is your throwing arm? Try to knocking over the golden milk jug(s) with a baseball.
Down The Stretch: Be the first to finish the race by rolling the ball into the holes at the end of the ramp.
Pop Darts: Pop as many balloons as possible with six darts. Hit the moving targets to pop all 8 balloons on that station.
Shooting Gallery: You have unlimited shots – but you're racing against the clock – to hit as many targets as possible.
Climbing Wall: Look around you and climb as fast as you can to reach the treasure at the top of the wall.
Shark Tank: Try to dunk all three patrons by throwing the ball at the moving target.
Funnel Cake Stacker: Catch as many funnel cakes on the tray as you can.
Haunted House: You're on a cart moving through a haunted house, now take aim and shoot at the ghosts!
Fast Pitch: All kinds of crazy pitches are coming your way – how many can you catch?
Swish: Hey hot shot, you have 60 seconds to make as many baskets as possible.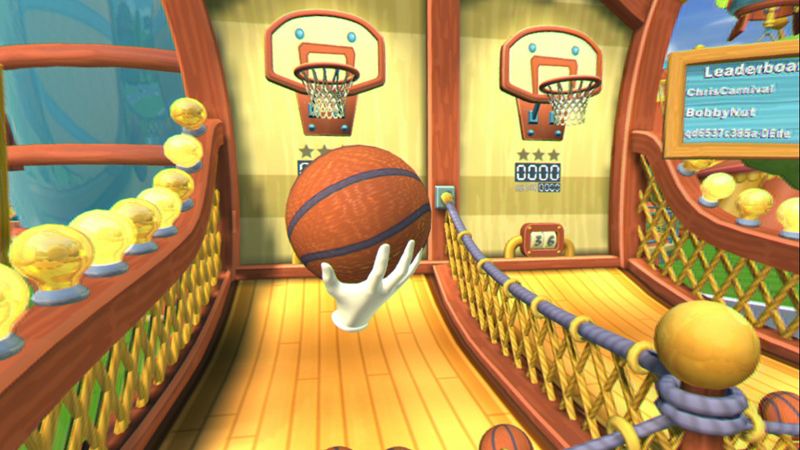 A Carnival of Surprises!
Now that you've won a couple tickets from the games, it's time to turn them in for some virtual prizes and unlock new games! You can interact with prizes in a free form VR setting in the "playrooms." For example, you score enough tickets to buy a Ball-and-Chain – try swinging them around in the Prize Room. It's more than just a trophy room, though – it's a sandbox! Goof around with your prizes in a free form environment and see what happens! (Pro-Tip: Many of the game's trophies are earned through how you play with prizes.)
There's more - be sure to challenge friends on the leaderboards!
Carnival Games VR is available now for digital download for $19.99 for HTC Vive and PlayStation VR. Come December 6, Oculus Rift owners will be able to join the carnival with Oculus Touch!
HTC VIVE: Steam
Sony PlayStation PSVR: PlayStation Store
Oculus Rift: Coming December 6